Trekking in Nepal is a unique experience that you will not soon forget. On a trek, unexpected rains or snow showers may occur on a lengthy route. As a result, it's critical to be well-prepared for all types of weather and circumstances, especially if the journey is long and challenging.
In this article, we take a look at what to pack for trekking in Nepal, including the best gear and clothing choices that will keep you safe during your journey.
The essential equipment
The essential gear for a long trek in Nepal may be purchased or hired in Thamel, a shopping mecca popular with travelers and locals alike in Kathmandu. But… if you don't have enough time, you may buy the required items ahead of time.
Backpack
If you want to walk the luggage yourself, a 65-liter or greater bag is necessary. But for some of you who want to take your time to enjoy the trekking, there will be an optional porter service to assist with carrying so you may need a bag with a capacity of 35 liters or less.
A backpack with a capacity of 20-45 liters is perfect for personal use. It should have the ability to fit the body with a belt on the stomach, be simple to load and expand as needed and be easy to put things in and remove. A good choice is one with extra storage space for water bags and drainage holes so you can drink water from the tube. Other items that you don't need on the trail can be packed in your duffle bag, which will be carried by porters.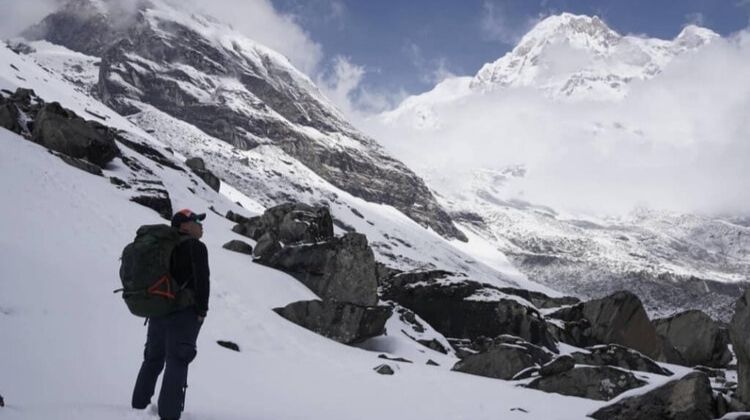 Backpacks with a capacity of 50-80 liters if you carry everything on your own. Your backpack should be big enough for your body weight and height, as well as additional support in the back, waist, and chest. As you'll want to bring all necessary clothes, equipment, goods, and food for the trip, always plan to carry only light, multi-purpose things so they don't weigh you down.
It's also a good idea to bring a suitcase with a lock so you can store the things you don't need during your trekking at the hotel and leave it there.
Backpack cover: Keeps the backpack dry when it rains unexpectedly.
Sleeping bag
On chilly days in Nepal, the teahouse will provide blankets, but they will not be warm enough to keep you warm. As a result, it is critical to bring extra sleeping bags with you to keep warm and avoid the stink smell from the blankets.
The mummy sleeping bag (from -10°C to 10°C) is ideal for keeping warm without being bulky. You can rent one in Thamel, Kathmandu if you don't have one.
Hiking Footwear
Hiking Shoes: Choose a good pair of waterproof hiking shoes with a high collar to guard your ankles, comfort for your feet to breathe, and sufficient space to fit thick socks when it's cold. Running shoes are lighter, but they aren't suitable for high-altitude snow (over 3,500 m) or difficult ascents.
Hiking Socks: Wear moisture-absorbent, quick-drying socks that must be changed frequently. Choose socks made of synthetic fibers and thin in the deep layer. There should be about 4-6 pairs. Furthermore, to protect against chilly temperatures and sleep, it is recommended to bring smart wool pair.
Hiking sandals: for when you need to cross streams.
Note: You should try on shoes at home before heading to the airport so you don't suffer during your trip. To assist decrease weight and prevent misplaced baggage, wear a pair of shoes while traveling to the airport.
Hiking Clothes
In the Himalayas, weather conditions change rapidly, and it can be hot one minute and cold the next. Layers of clothing that may be readily changed or worn are recommended. The following is a list of items that need to be prepared:
Underwear: For simplicity of usage, look for quick-dry underwear and if you're a lady, get yourself a sports bra.
Thermal base layer: When traveling in cold weather (below 10 degrees) and especially when sleeping, you'll need one.
Hiking pants and T-shirt: Choose a light, quick-drying fabric for activities during the day. If it's too hot, some hiking pants come with zip pockets that can be unzipped to turn into shorts. If you're worried about the sun, pick a short-sleeved shirt with additional UV protection gloves. Many people prefer long-sleeve hiking shirts with a UPF of 50+ that dry quickly.
Down jacket, fleece jacket, hiking mid-layer. To keep you warm, you may need to put on 1 to 3 layers depending on the weather conditions.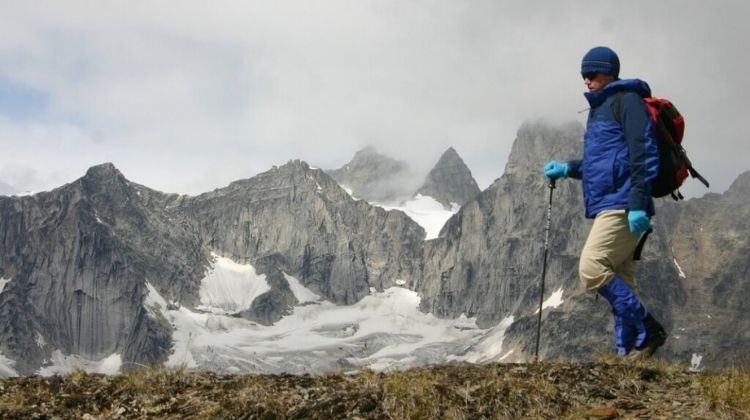 Windproof/Waterproof Jacket: This outermost layer keeps you warm and dry, often utilizing Gore-Tex technology, which can assist with vapors. Choose one that is large enough to fit the inner layers.
Rain Jacket: Choose a raincoat with 5,000mm waterproof and 5,000m breathability for maximum protection and comfort.
In addition, prepare swimwear (If there is a hot spring bath in the schedule)
Sunglass: Make sure the glasses are UV protected.
Hats: Choose a sun hat to block the sun and a warm one for high-altitude cold weather.
Scarf: In case the temperature is too cold.
Gloves: Gloves that can withstand temperatures as low as 0 to 10-celsius degrees.
Other necessary items
Hiking water bottle: You should have a 1L capacity water bottle or water bag. The water bag that you can drink directly from is convenient. When going up high, bring an extra thermos bottle to keep the water from freezing if you don't want to buy it at the teahouse.
Toiletries: Shower gel, facial cleanser, hand sanitizer, and shampoo should all be stored in a tiny travel bottle for easy access. It can also be fitted with a hanger to keep toiletries organized. For hiking, you'll need a fast-drying towel (microfiber tower). You will want to prepare toilet paper in advance because when going climbing, toilet paper will cost from 1-4$.
Sunscreen: UV protection to prevent sunburn on the trail.
Electronic Device
Power bank or solar charge: To charge your electronic gadget. In addition, the teahouse will demand an extra fee for charging electronics. It's a good idea to bring a power bank with you so you don't have to spend as much money on electricity while traveling.
Cellphones, cameras, GoPros, and their charging accessories
Universal adapter: You may need to buy a universal adapter for your electrical devices.
Documents
Passport: Check validity is at least 6 months
Cash: USD ($), if possible, prepare separately to pay for Nepal visa, tour, in addition, money for personal expenses, tips, shopping at least about 200$
Photo, Travel insurance, International flight ticket, Company contact address, phone number
Backup of all documents in case of an emergency.
Medical Kit:
In addition to standard items like Vitamin C, aspirin/paracetamol, Idoine tablets you need Diamox (Acetazolamide) for altitude, blister kit, hydration salts, antibiotics.
Food and Snacks:
Snacks, energy bars, chocolate are good choices. Make sure they're easy to eat and carry.
Optional
Headlights (with a spare battery pack): If the itinerary requires early morning travel or if the schedule is likely to go late into the night.
Survival kit: Whistles, lighters, and knives (If you have a survival kit, the better)
Plastic Bags: To separate things and assist in moisture retention.
Walking stick: Helps you stay balanced and reduces the pressure on your joints when you walk through streams, climb passes, enter snowy areas, or quite steep areas.
Knee support: Should have knee support on days when going down the knee will be overloaded, especially if you have a lot of weight to carry.
Crampons/Microspikes: It is useful to trek into snow-covered areas or trek that require high pass crossing.
Water purification equipment
Thermal patches: They're great for individuals who find cold temperatures unpleasant, since you may stick them directly on your body or keep them in your sleeping bag.
Entertainment: The evenings and most of the afternoons will be free to socialize with others and write a diary or read a book, so bring items to keep everyone entertained.
You can Buy and Rent your gear in Kathmandu
The Thamel shopping area is great for trekking equipment, with prices ranging from incredibly inexpensive to very costly. Many of them are fakes with uncertain quality that may endure a long journey or break after just a few uses.
There are many hiking brand stores in Thamel, some of which line the Tridevi Marg road near Garden of Dream.
Conclusion
You will want to make sure you have all of your essential items and emergency supplies. We hope these tips help you prepare a comprehensive list that ensures maximum safety while traveling in Nepal!
If anything seems unclear or if there's a specific question about what to bring on this trekking adventure, don't hesitate to reach out. Our team of experts is here to provide support at any time.