Where is Nepal?
Nepal is located in the Himalayan Mountains. Nepal has three-quarters of its border with India and one-quarter with Tibet. After several centuries of war against Indian invaders, Nepal emerged as a powerful country that has never been colonized by any major power.
Is Nepal a cheap country?
Nepal is one of the most underdeveloped countries in the world. Where per capita income is only $870 at year's end 2021 (nearing completion). Agriculture, remittance work, and tourism are key elements of Nepal's economy. Because Nepal has a fragile economy, it is inexpensive to live there for visitors.
What is Nepal best known for?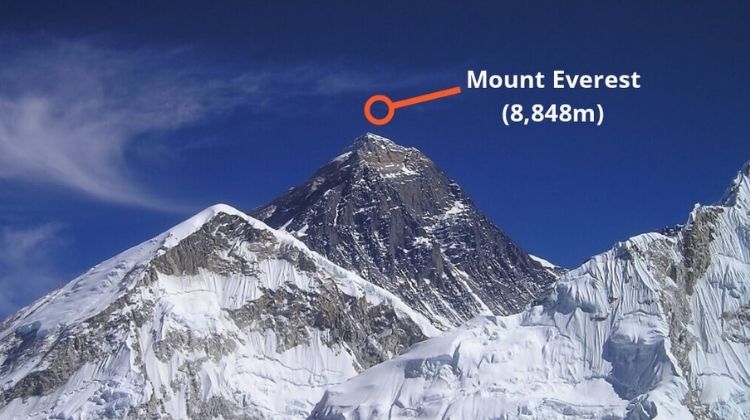 Nepal is best known for its natural beauty. Nepal has the highest mountain in the world (Mount Everest), deep valleys, and forested hills. It is one of the richest countries in biological diversity and cultural heritage.
Facts about Nepal
Nepal has some of the world's most hazardous airports.
Nepal has small airports that only accommodate small aircraft with a few seats. Airports with slopes in their runways instead of flat lines. Some airports are located in the mountains like Lukla, which is the most dangerous in the world. Nepal has a variety of helicopters and propeller planes, some of which previously appeared on TV screens in the past.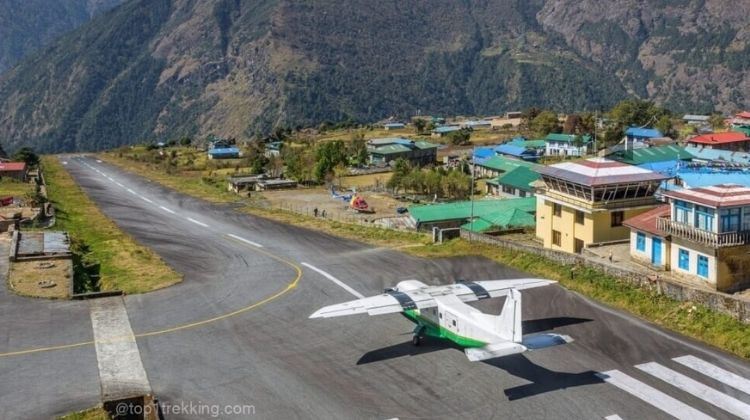 → Lukla is gateway to Everest Treks
A place of old things
Nepal is a country with old things, vintage cars, ancient televisions, and ancient constructions. Cars have been produced a decade ago. Every day, on the road, we pass vehicles without glass, with no mirror, and without an air conditioner. Buses that operate on unpaved roads are quite frequent.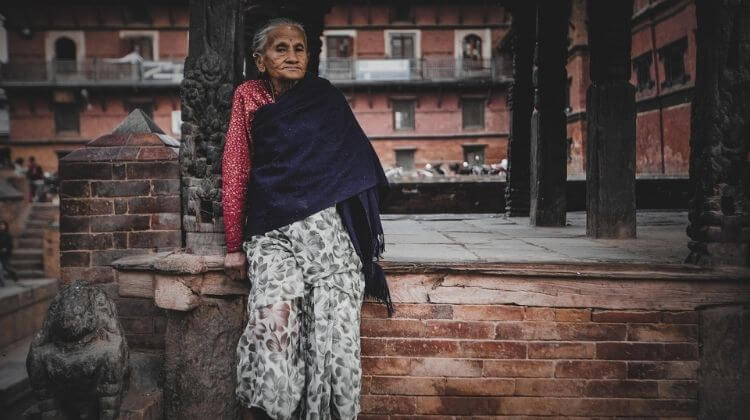 → Kathmandu has 3 old royal cities that are on Unesco's list.
Nepal is the birthplace of Buddha, but Hindus account for 80% of the population.
Nepal is one of the few countries in the world that Hinduism and Buddhism mixed together. There are temples and monasteries in every little nook and cranny, from tiny corners on the street to broad squares that have been there for ages.
In Nepal, life is typically slow.
The capital of Nepal's Kathmandu. It is a place where life moves at a slow pace. wake up to drink tea, have lunch at 10 AM, then go to work for the rest of the day until 3 PM when you take a break. Dinner is served at 8 PM.
Masala flavor is added to everything.
In Nepal, food is enhanced with a spice called masala. In addition to all foods and even beverages, there is a spice known as masala that adds a unique curry-like flavor to everything.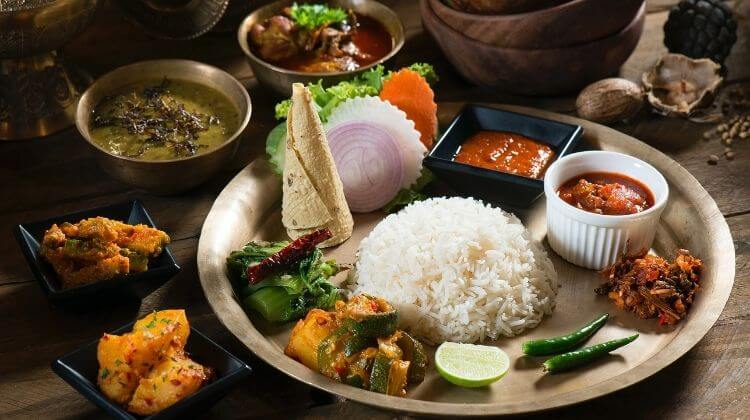 If none of the items on this list appeal to you, don't go to Nepal.
If you don't like nature and mountains, don't go to Nepal.
8/10 highest mountains in the world are located in this country.
The specialty place is nothing but snowy mountains, an incredible destination for trekkers and mountaineers. The stunning Himalayas, where the mountains radiate an irresistible draw like Mount Everest, which stands at 8,884 meters in the fabled Himalayas. So many mountaineers dream of conquering the world's highest peak, some have lost their lives in the attempt.
If you like taking a leisurely stroll on the beach, this is not the place for you.
Nepal is a landlocked country with terrain is surrounded by mountains. there is no sea, only emerald green glacier-fed lakes located at an altitude of 3,000-5,000m above sea level. On a clear day, the watercolor reflects the sky while the Himalaya mountain is silhouetted against the lake surface. When you drink your tea, eagles fly overhead while you read a few pages of a book. Take your camera and there are some fantastic photographs to look at.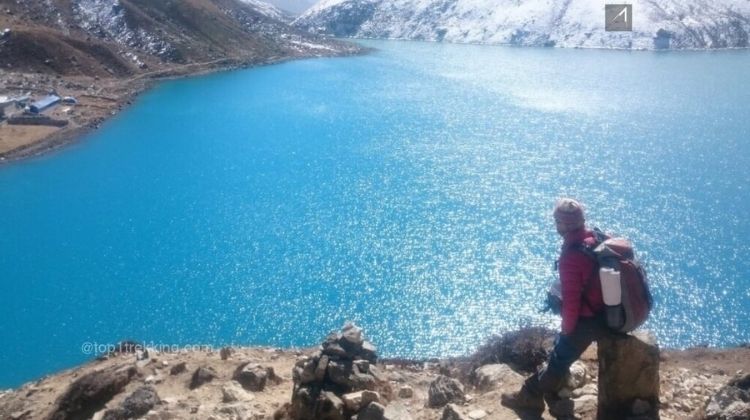 If you like a holiday villa with a pool, do not go to Nepal.
The best hotels in the are all in Kathmandu. On the mountain, where you may witness the sky full of stars, there are simply tea lodges with a view of the sky full of stars. Gazing outside the window and you can see the snow mountain. Wake up and go to the balcony to see the snow mountain. Take a stroll in the gardens to discover apples, veggies, flowers. Open your eyes, open the window, and you'll feel as if the entire world is tiny by the window frame immediately in front of you.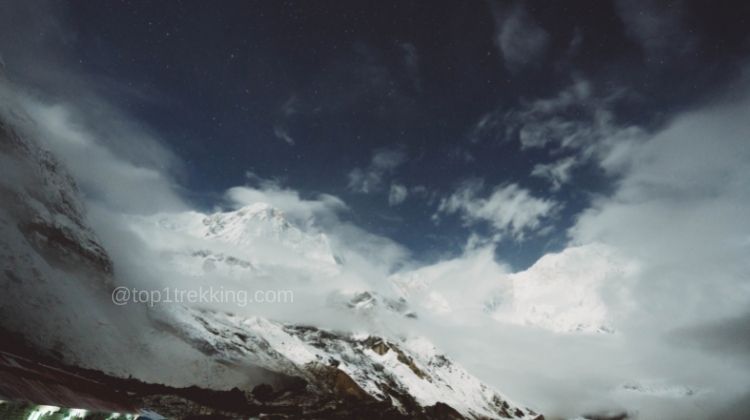 Forget about trekking in Nepal if you don't enjoy hiking.
The real price of Nepal is to walk about in the woods, experience twisting mountain roads, view lovely villages, stroll through beautiful barley fields, and see snowy mountain peaks hidden behind the clouds.
Take a sip of tea, set up a cozy fire, and relax as you listen to the murmuring stream or watch the brilliant sunset sink into the snowy peaks. All of these will be memories that you'll never forget.
The experience of trekking through the terrain from lowlands to high mountains, from difficult paths to staircases cases, and from bucket wheat fields to burning red rhododendron flowers. From the lush valley to mountain desert with strong wind, intense heat, and colorful rock mountain scenery.
You lie on the ground, your head propped up by a flat stone. You see the sky above you and the valley below. When you're standing at a mountain pass looking back on all of the roads you'll travel through feeling suffocated from fatigue because you can't believe that you accomplished it!
→ See more: Best treks in Nepal
If you aren't a lover of History Channel, this isn't the spot for you.
You'll find architectural structures dating back to the 15th century in whatever area you go. Relics, temples, monasteries in the heart of the nation or deep in the mountains.
Temples can be found in narrow lanes or large plazas. Elderly individuals who appear to be doing nothing all day, every day simply walking around praying. Many areas were severely damaged by the quake on April 25, 2015.
If you're afraid of propeller planes, don't visit Nepal.
The majority of domestic flights are operated by propeller planes, with ATR topping the list. The journey is brief, each trip lasts around 20-30 minutes. Outside the plane, there's nothing but mountains. Choose the seat on the right for the journey from Kathmandu to Lumbini, and on the left for the return trip across the Himalayan range. Additionally, you may go on a mountain flight to admire the Himalayas at dawn. Everyone will be pleased and delighted by a 30-minute flight. Snow-capped mountains and Mt. Everest come into view.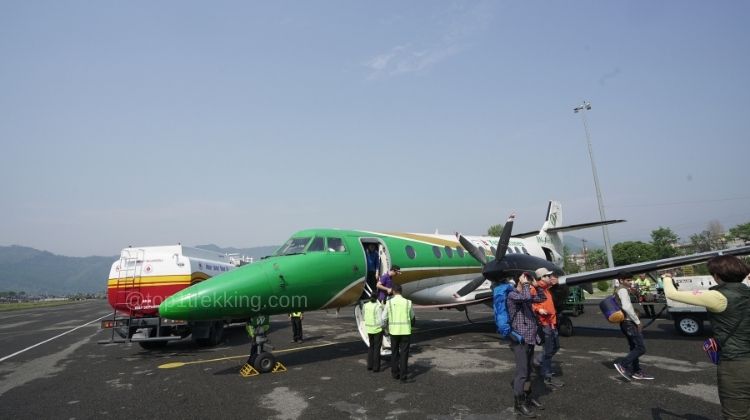 If you don't like the cold, don't go to Nepal.
You breathe in the scent of snowy mountains and exhale the same snowy mountains in Nepal.
Take so many photographs that they consume memory cards and scream with delight as you view the stunning snowy mountain for the first time. The phone's battery dies quickly, and the internet is also unstable in certain areas, leaving us unable to get online.
There's only enough time to sip a cup of coffee or tea, read through a few chapters of a book, talk with the locals, play with the kids, stroll about the village, stop by the flower and grass at the roadside to look around.
Then the mountains, then flowers, rivers, streams, goats, and horses will simply stroll in the fields. Simply capture your subject in a manner that appears to be a painting; nature has a great grasp of balance.
Conclusion
There you go. Nepal has nothing for you. However, everyone who visits once wants to return. Those that haven't been there before want to go there now.